Blog — Perfectly Paired Quilt
Posted by Gerri Robinson on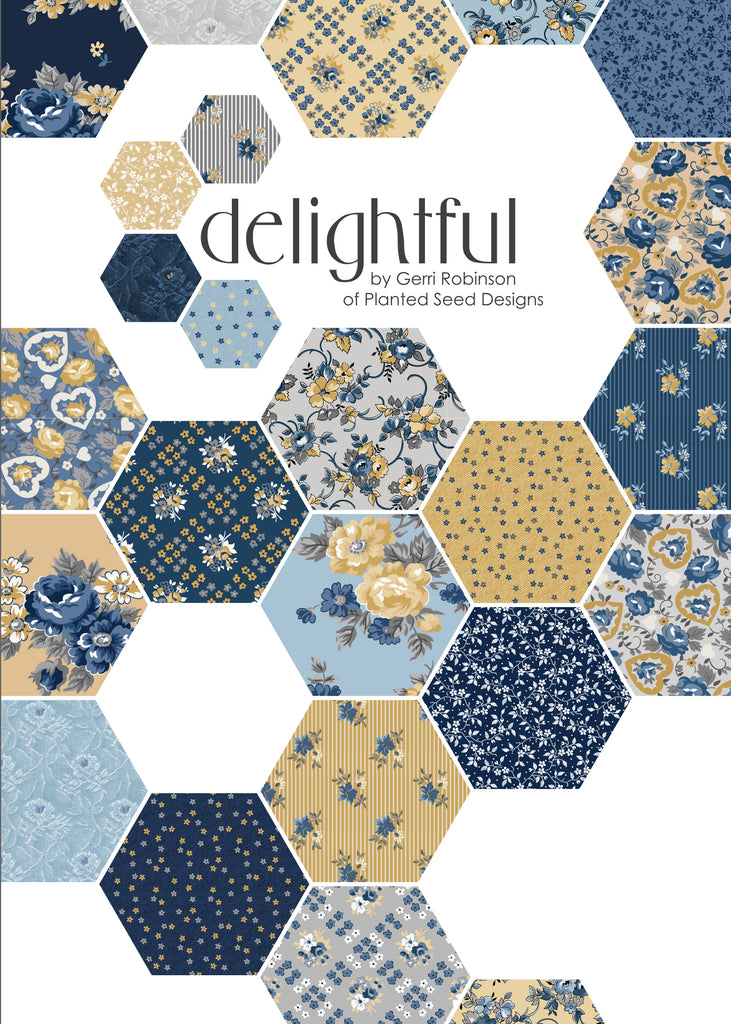 December is right around the corner and with a flip of the calendar, you can anticipate Delightful's arrival into the Marketplace!  
Here's a quick highlight of what you can expect upon Delightful's arrival!
(24) classic florals and ditsy companion prints
in luscious mustard yellow, navy, light blue and gray.
Additionally, (3) Hexie inspired 108" wide backs too!
In a tonal mix of blues (above)
9 comments
Tags:

2 designs in 1 pattern, American Patchwork and Quilting, Blue and Yellow, Delightful, Fat Quarter Friendly, Hexie 108" wide backs, Navy and Gold, Perfectly Paired Quilt
---