Blog — Free Pattern
Posted by Gerri Robinson on
It's Week 3 of the RBD Block Challenge and this week's block, Framed Flower, was designed by Carina Gardner.
WOW!!  Carina's Framed Flower block is blooming in true lusciousness!  So pretty!
If you're new to our blog and are curious what the RBD Block Challenge is all about, head over to last week's blog post (here) and read all about it! 
Head back when you're...
---
Posted by Gerri Robinson on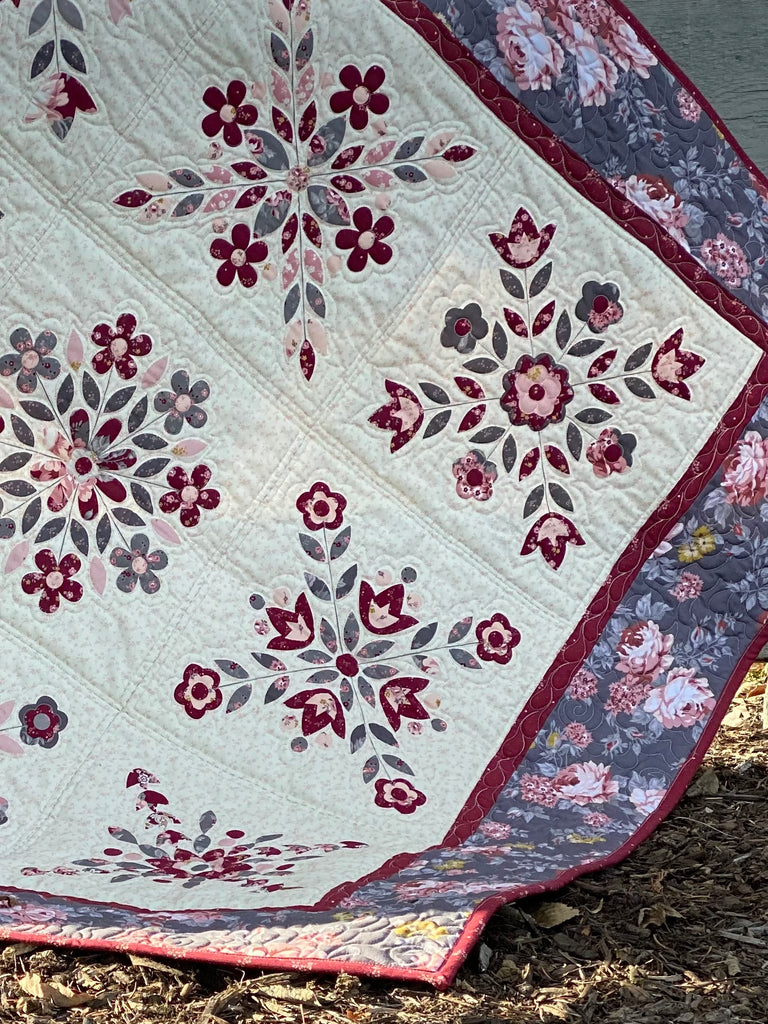 Welcome Back!  Today I'm sharing all things Exquisite.
Exquisite is a (25) piece collection
of deep burgundy, charcoal gray, blush pink
and soft gray florals, paisleys and ditsy companion prints 
shipping June 2021!
NEW and DIFFERENT with the Exquisite Collection is the addition of
GOLD SPARKLE seen in the prints above AND
ROSE GOLD SPARKLE seen above!