Blog — Blooming Blossom Templates
Posted by Gerri Robinson on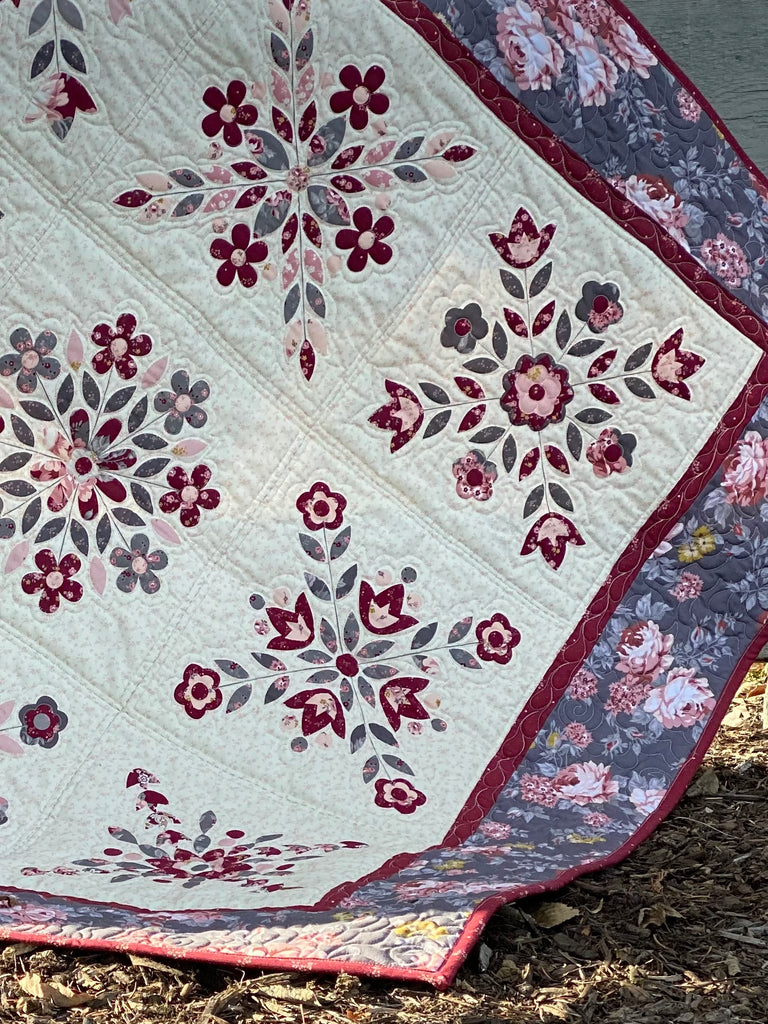 Welcome Back!  Today I'm sharing all things Exquisite.
Exquisite is a (25) piece collection
of deep burgundy, charcoal gray, blush pink
and soft gray florals, paisleys and ditsy companion prints 
shipping June 2021!
NEW and DIFFERENT with the Exquisite Collection is the addition of
GOLD SPARKLE seen in the prints above AND
ROSE GOLD SPARKLE seen above!
12 comments
Tags:

1 yard fabric bundles, 108" Wide Back Prints, Baltimore Inspired Panel, Blooming Blossom Templates, Exquisite, Exquisite Fabric Bundles, Exquisite panel, Free Pattern, gold sparkle, rose gold sparkle
---
Posted by Gerri Robinson on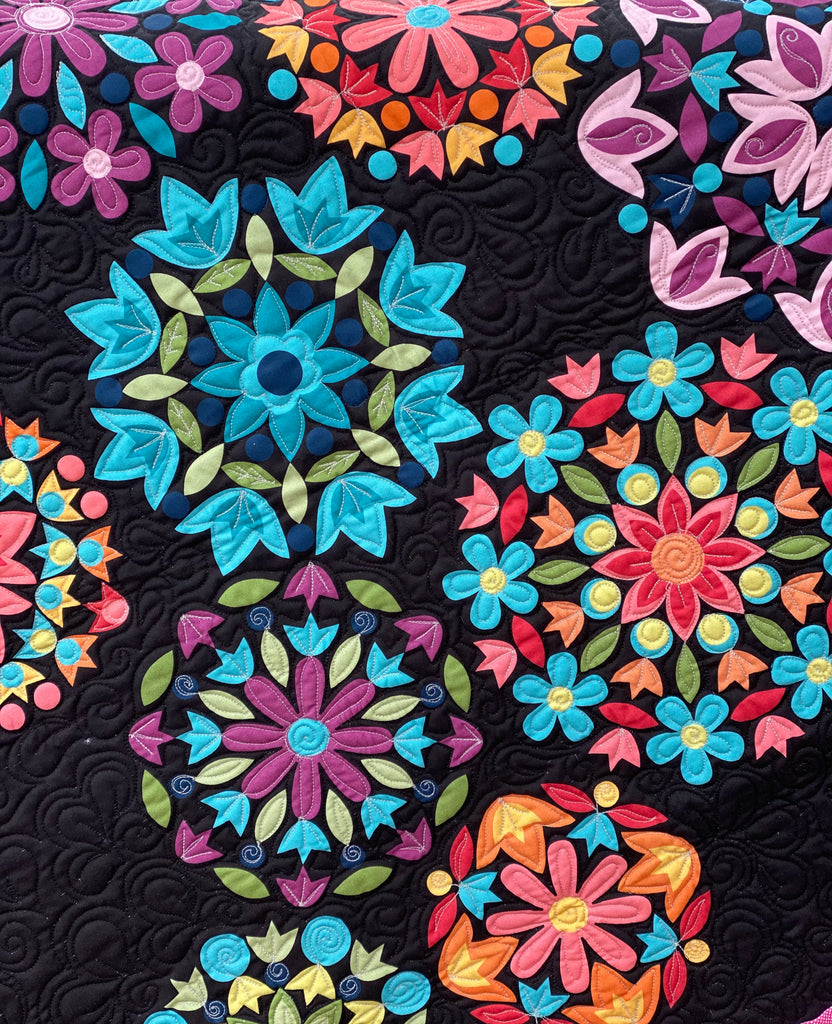 I am so excited to share my
(3) NEW Rosette Panels (measuring 38" x 38") 
with you today that its hard to contain my excitement!
Cloud
Black
and Silver
So I'm jumping right in with some incredible eye candy for pure visual enjoyment!  
Enjoy the show!
Rosette Quilt (above)
48" x 48"
...
Tags:

Blooming Blossom Templates, Criss Cross stars Zappy Wrap, DMC Floss, Gem Stones Brights, Gem Stones V-Neck Flair Tee, Riley Blake Designs Bright Wool, Rosette Panel, Rosette Pillowcase, Rosette Quilt, Rosette Rail Fence, Rosette Snowball Blossoms Quilt, Rosette Tote Bag, Rosette Travel Time Zips
---