Blog
Posted by Gerri Robinson on
I hope what I'm about to share with you will encourage and inspire you to hold on to all your trimmed corners when making Flying Geese or Quick Angled Rectangles from the Stitch and Flip Method I use in ALL my designs.
Why?  
Need I say more?
Before I go any further on the gorgeousness of the above design, let's step back on where it all began.
WARNING!!!  This is a LONG post but so WORTH your time!  I PROMISE!  
 Do...
---
Posted by Gerri Robinson on
Last week Riley Blake Designs shared their FINISHED 2023 RBD Block Challenge Quilt.  Did you see it?  If not, don't worry.  Check out the beauty below.
Can we spend a moment admiring THAT quilting!!  Come on!!  I'm typically not a wide open "white space" person but when RBD's long arm quilter, Chelsea Fitzgerald of @cuddleupquilts creates the secondary "stitched" blocks, keep the spaces wide open please!  GREAT job Chelsea!!
The bar has been set pretty...
---
Posted by Gerri Robinson on
Interesting title?  Did I get your attention?  Let me explain what I mean and as an added bonus, this ultimately is a FREE pattern too!
I used to be a Pop Culture junkie.  I know, I know.  Key word - used to be.  Not so much anymore.  Back in my Pop Culture days when 2 celebrities would start dating, the entertainment media would merge their names together to form a new name for the newly dating couple.
Well, I used that same concept when I was mindlessly sketching (the above design)...
---
Posted by Gerri Robinson on
That's right!  It's Tuesday, May 9th and ta dah here's my easy, breezy, you can make this block!
I'd like to introduce you to Block 15:  Playing with Blocks by me, Gerri Robinson of @plantedseeddesigns
See how easy it is?  You'll have this sewn up in a swift breeze allowing you to catch up on any of the other blocks you may need to sew!  Get the FREE pattern instructions here!
Here's a quick recap of...
---
Posted by Gerri Robinson on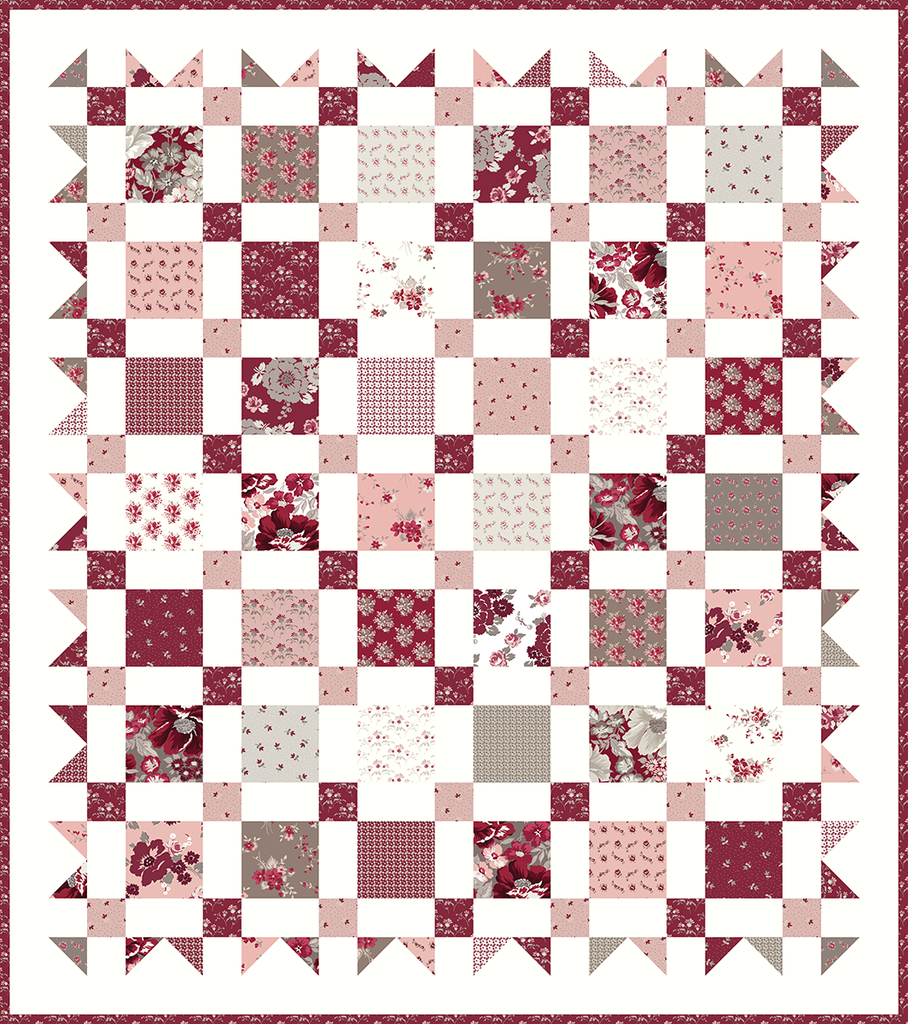 Have you been following along as I shared in previous blog posts here and here some of my current, classic and popular quilt designs we RE-IMAGINED in Heartfelt?  Check out these beauties we simply REFRESHED in Heartfelt! 
All the designs below are from my book, Quilts in Bloom Book here!
June cannot come fast enough!  Enjoy and let me know...
---